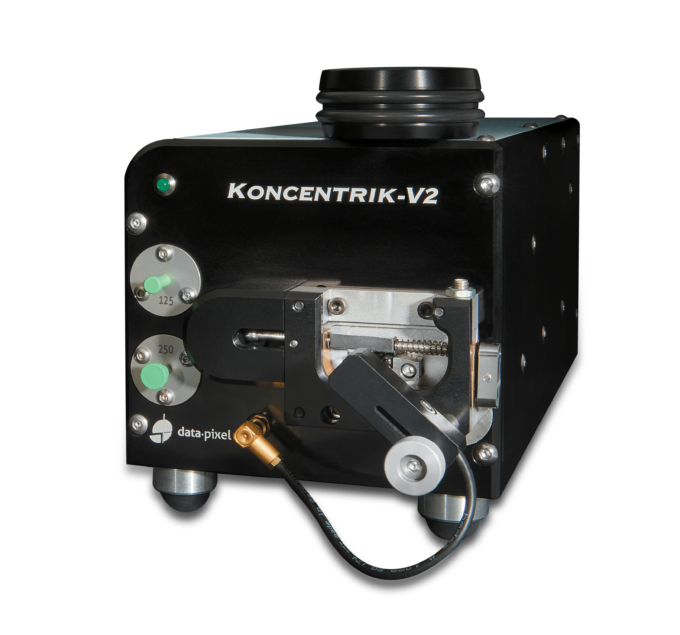 KONCENTRIK-V2 FERRULE
High precision Concentricity measurements
KONCENTRIK-V2 FERRULE
Description
Koncentrik-V2 is a modular measurement system. Fiber or ferrule eccentriccity measurements can be performed using different mechanical modules.
Koncentrik-V2 Ferrule is dedicated to concentricity measurement of ferrule bore to ferrule envelope.
The software indicates the max eccentricity angle when rotating the ferrule.
With the Blink software platform, Koncentrik-V2 is an easy to use measurement unit with database connectivity.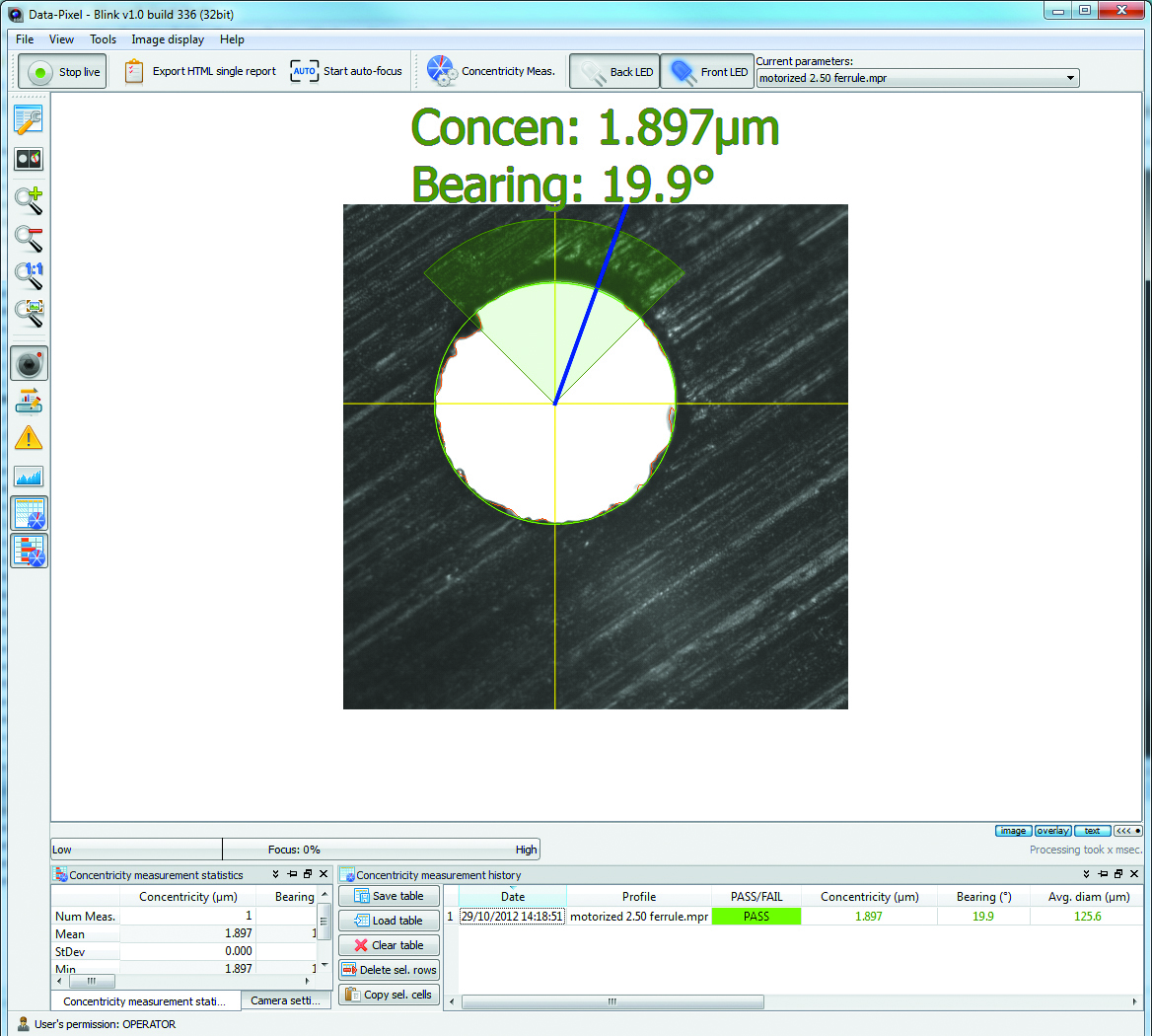 Key features
Measures ceramic and metal PC-type ferrule
Automatic measurement + re-positionning of ferrule at tuned position
Ferrule end-face visual inspection at x 400 magnification
Ferrule envelope on bare ferrules & bore shape-error measurement
User adjustable quality level for high-speed measurements
Easy calibration Blink Concentricity software
Measurement data exported in standard CSV format
Statistics on measurements available
Measurement report in HTML format
Compatible with desktop PC, laptop, tablet PC
Specifications
| | |
| --- | --- |
| Eccentricity (μm) : | 0 to 100 |
| Indexing measurement (degrees) : | 0 to 360 |
| Measurement speed (sec.) : | 3 (depends on user) |
| Magnification : | x 400 |
| Ferrule outside diameter (mm) : | 1.00 to 3.17 |
| Fiber core diameter (μm) : | |
| Power source : | 12 V |
| Dimensions HxWxL (mm) : | 120x150x260 |
| | 4.5 |