ABOUT US
The company's fast growth has been primarily achieved by supplying the increasing metrology needs of the fiber optic industry with innovative solutions and superior customer support. Data-Pixel products are widely used as measurement references in all industries using fiber optic technology: Telecom, Aeronautic, Data Centers and Sensors.
Data-Pixel is always developing new technologies, product innovations, new ideas and patents thanks to massive investments in R&D.
Data-Pixel's product portfolio includes test and measurement equipment for the fiber optic industry and complete software solutions which allow its customers to ensure a high level of product quality, as well as a thorough monitoring of their production process in order to improve efficiency.
With 98% of its revenues generated in over 25 countries, Data-Pixel has built an international distributor and representative network which extends throughout North and South America, Europe, Israel, India, Japan, China, Taiwan and Korea.
In 2017, Data-Pixel became a subsidiary of Seikoh Giken Co., Ltd, a Japanese group specializing in the manufacturing of high-end polishing machines, connectors and accessories for fiber optic applications.
Together Data-Pixel and Seikoh Giken offer, thanks to their long term expertise, a complementary state-of-the- art product range to all manufacturers and users of fiber optic connectors with a constant search for the highest performances.
ACCESS MAP
DATA-PIXEL is located near ANNECY, Haute-Savoie, France.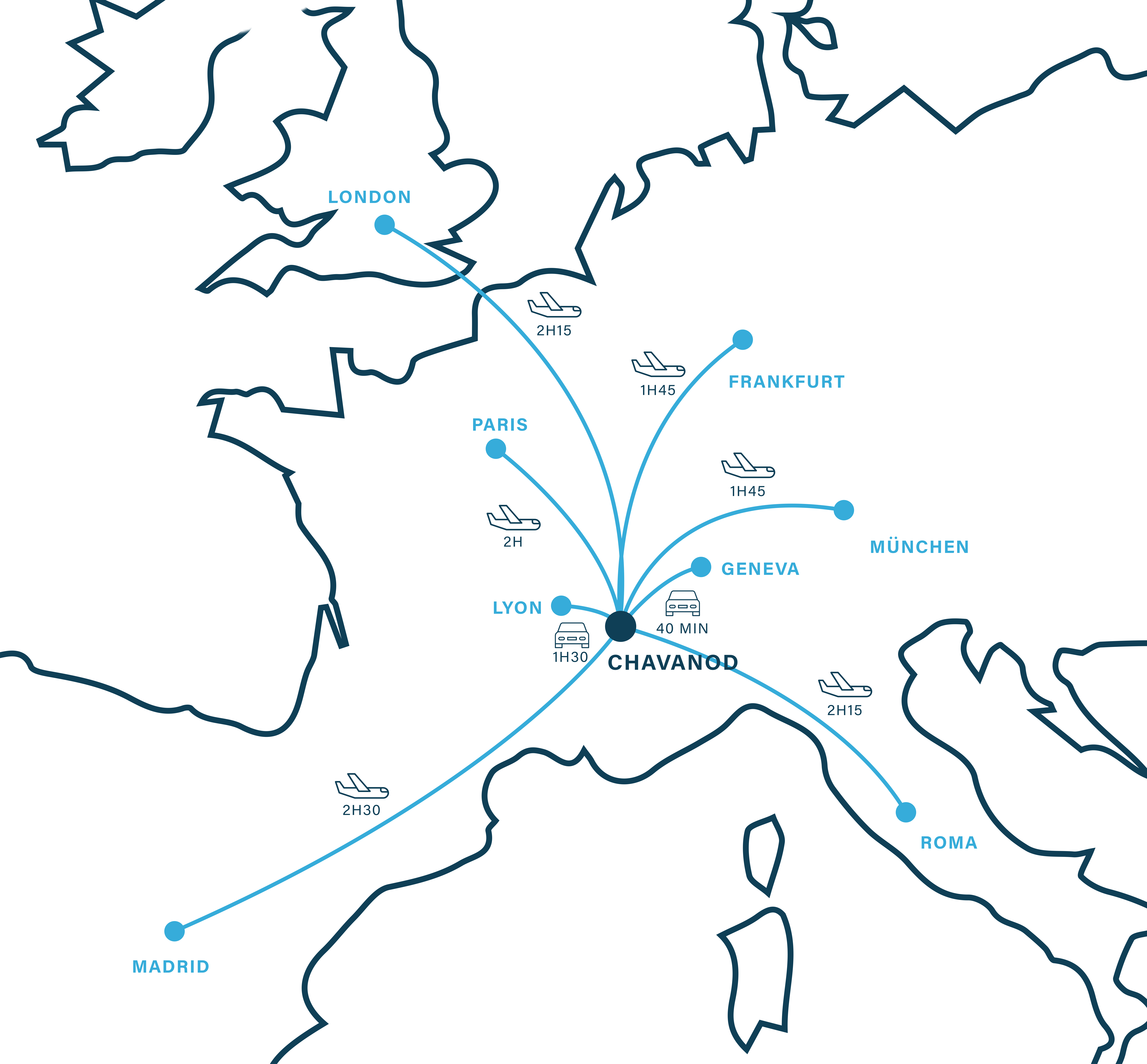 3
Technological solutions
>
3500
units installed over the world