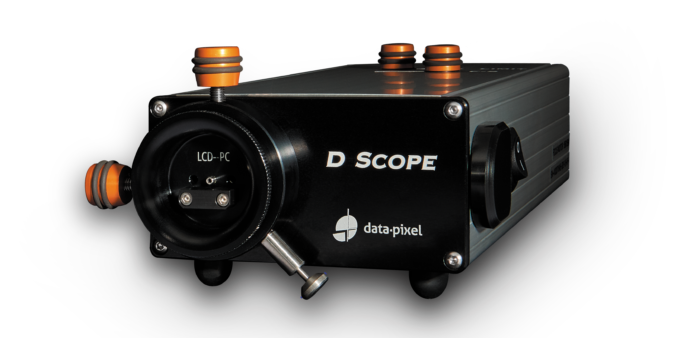 D SCOPE
High quality digital benchtop Microscope
D SCOPE
Description
DEEP LEARNING INSIDE
This unique microscope combines high quality optics with a modern and ergonomic design ideally suited to fiber optic applications.
Until the D Scope, most microscopes were suffering from poor illumination quality yielding variable and non-reproducible image quality even amongst scopes of the same kind.
With Blink Automated Inspection plugin, the D Scope is able to detect and measure automatically scratches and defects compatible with Industry Standards or customized parameters.
D Scope family is available with magnification from x50 to x800.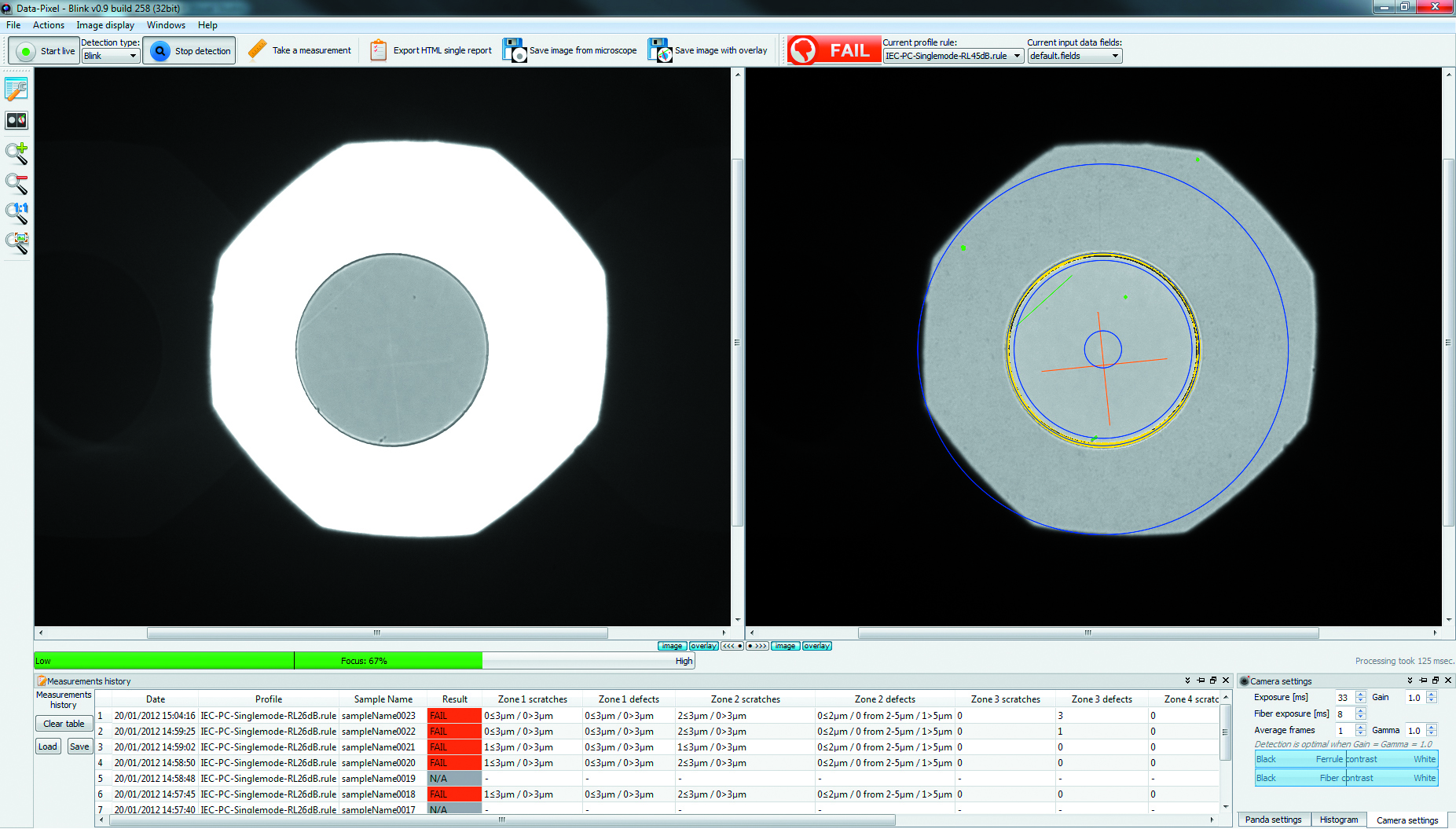 Key features
True Koehler optical design for homogeneous lighting
Real time detection and analysis of surface defects with Blink software
Independent gain and contrast levels for fiber and ferrule regions
Adaptors for all PC & APC, single or multi-fiber connectors
High speed USB 2.0 for live digital image
Deep blue long life LED light source
Second stray-light source for surface cleanliness inspection (optional)
Ergonomic fine focus control
Automation capabilities
USB powered – no external power supply needed
Compatible with desktop PC, laptop, tablet PC
Order options
D scope unit with:
– Autofocus
– x 400 magnification
D scope unit with:
– Manual focus
– x 800 magnification

D scope unit with:
– Manual focus
– x 200 magnification

D scope unit with:
– Manual focus
– x 100 magnification
specifications
Magnification
D Scope EFI
D Scope x2
D Scope x4
D Scope x10
D Scope x20
Magnification
50
100
200
400
800
Field of view (mm x mm)
6.7 X 5.3
3.3 x 2.7
1.7 x 1.3
0.7 x 0.5
0.3 x 0.3
Light source
stray-light
stray-light
coaxial stray-light
coaxial stray-light
coaxial
Focus
manual
manual
manual
manual/auto
manual
Aperture/Field stops
–
–
✓
✓
✓
Blink Auto. Inspection
–
–
–
✓
–
Blink Basic
✓
✓
✓
✓
✓
Power supply
via USB (manual) – 12V (autofocus)
Weight (kg)
2
Dimensions HxWxL (mm)
78 x 140 x 250